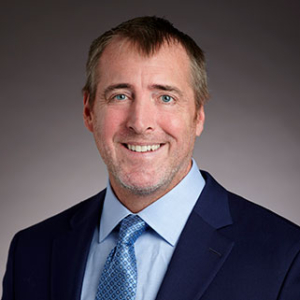 Craig Beason
CEO
CEO Craig Beason launched Renodis in 2002, with a vision to build a telecom management company focused on operational excellence. In the time since the company was started, Craig has grown Renodis beyond its original base of WANS and wired lines to include wireless, telecom expense management (TEM), managed services and consulting; and now Turnkey Telecom Management.
Prior to founding Renodis, Craig worked for a major telecom provider in a variety of positions, from human resources to sales. He also served in various roles for numerous start-up companies, all of which were eventually sold to larger firms. He has been a member of the Century Link Partner Advisory Council for several years.
Renodis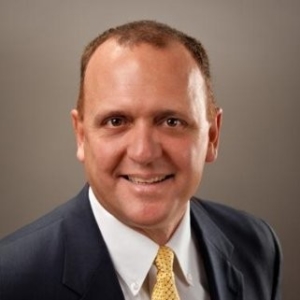 David Steichen
Director of Mergers and Acquisitions and Chief Financial Officer
As Director of Mergers and Acquisitions and Chief Financial Officer of Renodis, David Steichen is responsible for leading strategic expansion efforts through strategic partnerships and acquisitions as well as leading Renodis financial strategy to assure the design of financial and operational processes is adequate to absorb and sustain expected growth.
Prior to his role at Renodis, Steichen was co-founder of Mayday Capital Advisors, LLC, an organization providing strategic financial and operational advisory services to clients throughout the nation. With over 30 years as a business leader, Steichen is a 13-year veteran of Deloitte and has extensive experience serving as Chief Financial Officer and in other executive roles for large and small companies both public and private. Steichen is also a ten year veteran of the corporate renewal arena, during which time his work was twice recognized by the Turnaround Management Association, which awarded him both the distinguished Transaction of the Year Award in 2010 and the Turnaround of the Year Award in 2013.
Renodis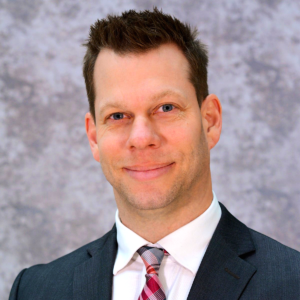 Matt Spivey
Chief Technology Officer
With over 20+ years in business/IT consulting, Matt brings strong enterprise technology leadership experience to the table along with his passion for solving complex problems with a strategic business mindset.
Prior to joining Renodis, Matt held several Executive IT leadership positions with firms in the upper Midwest including health care, animal healthcare, and IT Managed Services. Most recently, Matt led the IT organization, at a large network of animal hospitals, to where his department boasted a 97% approval rating from the 160 animal hospitals they supported during a period of rapid growth and change.
In 2020, Matt was honored to be a finalist for the Michigan Orbie Awards - CIO of the Year, a premiere technology executive recognition program commending excellence in IT.
Matt's passion for life extends into all of his interests. Outside of work you will often find him running streets and trails practicing for an upcoming race, catching a giant largemouth bass in a kayak, doing burpees while wearing a weighted vest in anticipation for the next obstacle course race, and spending time with his beautiful family and two bear-sized dogs.
Renodis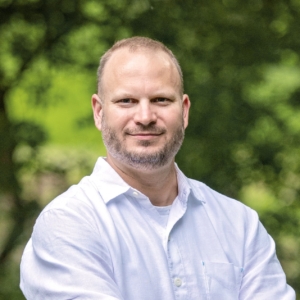 Mike Plekkenpol
CIO
With over 20 years of experience in information technology and business consulting, Mike Plekkenpol brings a wealth of experience in strategic planning, product development, and technology enablement. Responsible for leading delivery and technology, Mike drives strategy, vision, and continuous improvement of people, process, and tools toward customer satisfaction.
Prior to joining Renodis, Mike consulted in business and enterprise technology for small, midsize, and global organizations in a wide array of industries, translating and building business strategy into value driven solutions that capitalize on emerging trends and deliver on business goals of varying complexity.
Outside of the office, Mike is an avid outdoorsman and family man. From overlanding in his Jeep, to canoeing wild rivers and lakes, to hiking and camping in the back country, Mike spends his time with his wife and two kids, seeing the country and experiencing the natural beauty of the world.
Renodis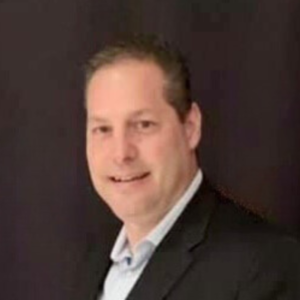 Bill Frohriep
CRO
With a remarkable history of driving revenue generation, strategic planning, and fostering high-performance teams, Bill's arrival marks an ideal addition to the organization. Drawing from over 30 years of telecom experience, his exceptional leadership and expertise will propel Renodis forward, accelerating the growth trajectory and ensuring the delivery of unparalleled value to cherished clients.
Prior to joining Renodis, Bill held several key leadership positions, including Vice President of Sales at Coretek and Online Tech, Bill achieved remarkable results. He led Coretek to record-breaking sales and established them as Microsoft's top Azure Cloud Solution Provider in the US. As Vice President of Sales at Online Tech, he doubled the company's revenue and expanded into seven data centers. Additionally, Bill's tenure as Area Vice President at Centurylink showcased his expertise in managing a recurring revenue stream of over $170 million. Bill's academic accomplishments include holding both a Master's and Bachelor's degree from Eastern Michigan University, highlighting his dedication to personal and professional growth.
Renodis
Myron Braun
Vice President of Sales
As Vice President of Sales for Renodis, Myron Braun is responsible for helping lead the company to new levels of customer satisfaction and growth.
Prior to Renodis, Myron worked in several customer-facing roles with MCI/Verizon, where he was named Branch Vice President of Enterprise Markets for Minnesota. Under his leadership that branch grew to achieve the highest market share of any office in the country, with revenues in excess of $190 million in 2006.
Myron's focus on customer needs was instrumental in the success of an entrepreneurial venture in the early 1990s. As a co-founder of Personal Safety Corporation, Myron led the sales and marketing effort to grow the company from startup to the second-largest personal safety products company in America.
Renodis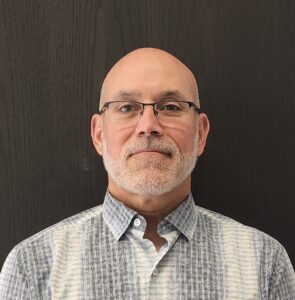 Mike Belmont
Vice President of Corporate Development
With over 17 years of Information Technology industry experience and an extensive background in Telecommunications, Mike Belmont is part of the Renodis Management Team and acts as VP of Corporate Development. As a seasoned professional with enterprise level corporations in telecommunications, Mike has extensive experience in senior sales, management, indirect channel roles with Qwest, Sprint, UCN, and for the last 11 years with Renodis. Mike has managed both Fortune 1000 accounts as well as VAR partners.
Mike has expertise in a broad range of telecommunication technologies and years of proven success as an effective account manager. His background allows him to bridge a wide range of skills necessary for today's telecommunications environment, with vast experience in network design, optimization, and planning, implementation management, vendor sourcing, and contract negotiations.
Renodis
Tell me how Renodis can help solve Telecom and Mobility issues
"Before Renodis we were quickly becoming bogged down with management of our mobility environment due to the tremendous growth of mobility in our service area. Our IT team consists of limited internal staff, so we were really happy to find a trusted partner in Renodis. They took over the ongoing management of our mobility and we're now ready to scale for growth as we continue to focus on expanding our communities. On top of that, they also lowered our operating costs by 17%. The Renodis team gets it, and we're happy to have them on our side."
"At DRC we are focused on a high level of responsiveness that gives us a strong competitive advantage in the markets we serve. As CIO of DRC it is my business to keep IT focused on priorities that "differentiate our business". Our partnership with Renodis allows us to keep that focus while they expertly manage our communications environment the way we would if it was our business. They continually exceed our expectations in top-notch service, diligent economics and always have our best interests top of mind."
Renodis has delivered 27% more bottom line value in managing telecom and mobile devices. We're also getting phenomenal feedback from our internal employees. It's great to have a rock solid technology layer, but you don't need to do that yourself anymore. Renodis can deliver the kind of value and trust that you need so you can focus on the things that really matter to your end customers and employees. I couldn't endorse Renodis more strongly. They've been one of the top partners that I've enjoyed working with throughout my 20 year career as a CIO.
"Thanks to Renodis we get more in-depth reporting, analysis, and control of our mobility area (including both spend and usage) while freeing up more time for myself and my employees to focus on other areas for our customers."
"Renodis has been instrumental in driving down our telecommunications costs while increasing our service. It's Renodis' people that have made a difference. From how they leverage their relationships and experience with our telecom vendors to the quality of care they provide when assisting our employees and stores. Renodis is a true partner and an extension of our company."