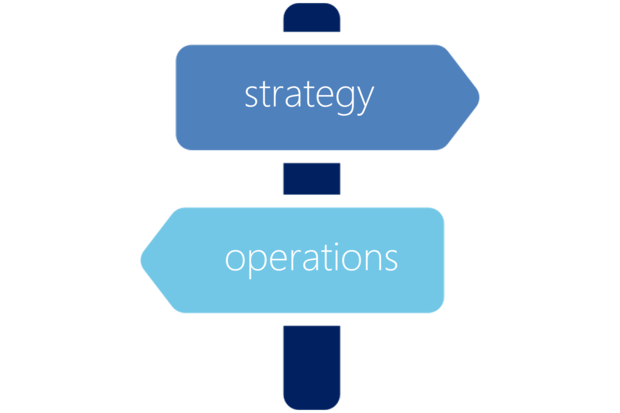 According to a new study published by market research firm IDC, CIOs who focus on the operational side of IT will find themselves missing the mark — while CIOs engaged in innovation and business-focused strategy will reap the benefits.
Interestingly the study found that only 25 percent of CIOs surveyed saw their role as responsible for innovation, yet 40 percent of the line-of-business executives said they view CIOs as responsible for "innovation and leading their company's digital transformation." That's quite the disconnect.
"CIOs who stay operational will find themselves further marginalized over the next three years," stated Mike Jennett, Vice President of Research with IDC's IT Executive Program. "For these executives to stay relevant, they must shift their focus to transformation and innovation and incorporating those innovations into their stable infrastructures."
Simply "keeping the lights on" will cause the business to look elsewhere for technology leadership and innovation, Jennett added.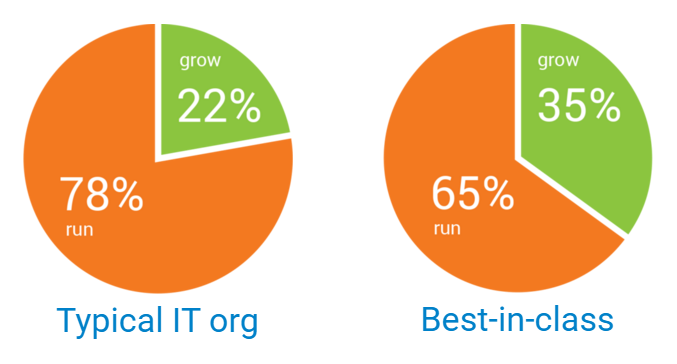 A typical organization spends 78% of it's time and resources "keeping the lights on" while best-in-class companies only spend 65%. The bottom line – the less time you spend on operational activities, the more you have to focus on strategic activities that drive your business.
"This study is further confirmation that the expectation of today's CIO is to lead innovation vs. manage a cost center. The sooner this philosophy is adopted the more successful will be the enterprise and their respective IT leadership," states Myron Braun, VP of Sales at Renodis. "The key is to take actions now to enable a more efficient IT organization later; simply put, managing tactical areas of IT must become yesterday's priority for today's innovative CIOs to thrive and add value to their enterprises."
So how can CIOs move the needle strategically when they still need need to keep the lights on? Here's one easy way to Solve the CIO Dilemma.
https://www.renodis.com/wp-content/uploads/2016/02/operations.png
413
620
Colleen Kranz
https://www.renodis.com/wp-content/uploads/2023/09/Renodis-NEW-Logo-design-white.png
Colleen Kranz
2016-02-05 17:56:58
2016-02-05 18:20:30
This One Thing Could Mean Disaster for Some CIOs