Renodis Milestone: 15 Years of Freeing Clients from Telecom and Mobility Challenges
Renodis is excited to announce its 15-year anniversary!
Since Renodis' small beginnings in 2002, the company has grown into an industry recognized leader in telecom management with 55 employees across 5 states and 100+ enterprise clients.
"This milestone is a big one – as I reflect on the founding of our company and the birth of my eldest daughter, Chloé, on that same day," comments Craig Beason, CEO and Owner of Renodis. "It gives me great pride as I see both our company and my daughter reaching new heights in achievements and having the courage to innovate among peers. We founded Renodis to help businesses solve their telecom problems. The more we solved, the more we realized our lifecycle approach to telecom management uniquely positioned us to impact our clients' bottom line while giving them back more time to focus on their businesses. We are very excited about our future as the company continues to grow. I look forward to joining Renodis employees, clients and business partners in celebrating the company's 15th anniversary."
Renodis employees celebrated with a fun family picnic at the St. Paul Saints Stadium along with kicking off a new employee initiative and focus on charitable giving and employee recognition which will continue for years ahead.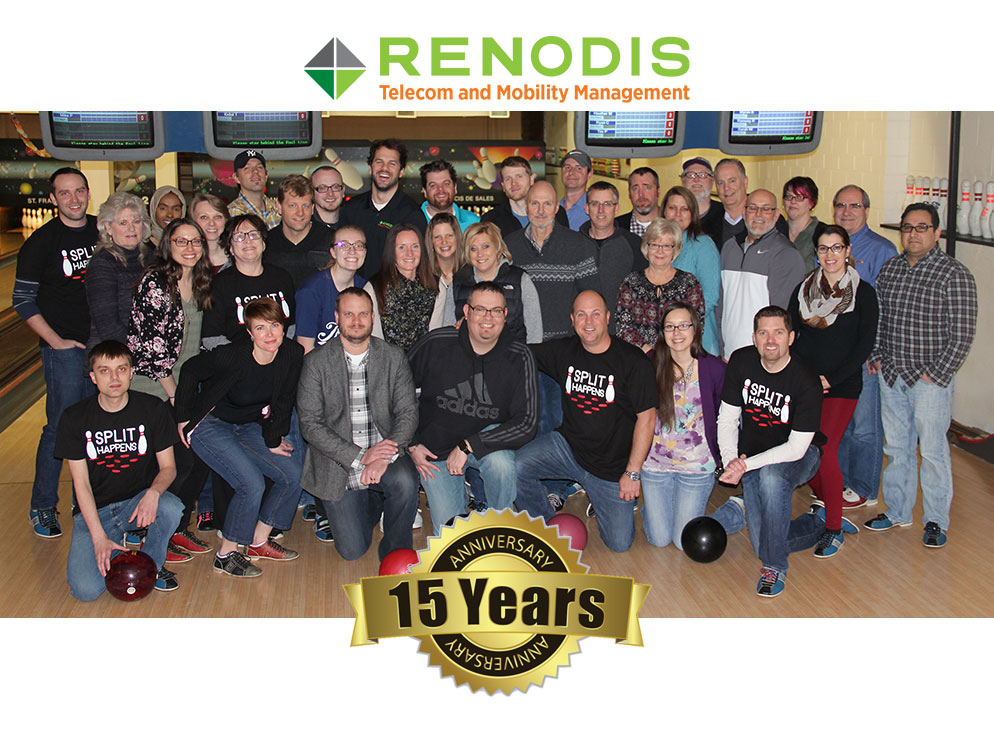 ---
About Renodis
Renodis is a Telecom and Mobility Management Company focused on freeing clients from telecom frustrations — saving time, money, and enabling clients to focus on their business. This is accomplished through innovative processes, purpose-built systems, talented people and deep industry relationships. Our clients obtain peace of mind knowing their Telecom and Mobility environments are professionally managed yielding lower costs, better technology choices and greater service to their end users. Renodis has established an excellent reputation for delivering great value to firms such as Red Wing Shoe Company, Menards, Presbyterian Homes, Macaroni Grill Restaurants, and hundreds of other firms. A Saint Paul, Minnesota based company since 2002, Renodis has helped hundreds of organizations with Telecom and Mobility needs.
https://www.renodis.com/wp-content/uploads/2017/09/comp-photo-image-1.jpg
735
994
Colleen Kranz
https://www.renodis.com/wp-content/uploads/2023/09/Renodis-NEW-Logo-design-white.png
Colleen Kranz
2017-09-01 10:55:17
2019-01-03 11:54:53
Renodis Milestone: 15 Years of Freeing Clients from Telecom and Mobility Challenges