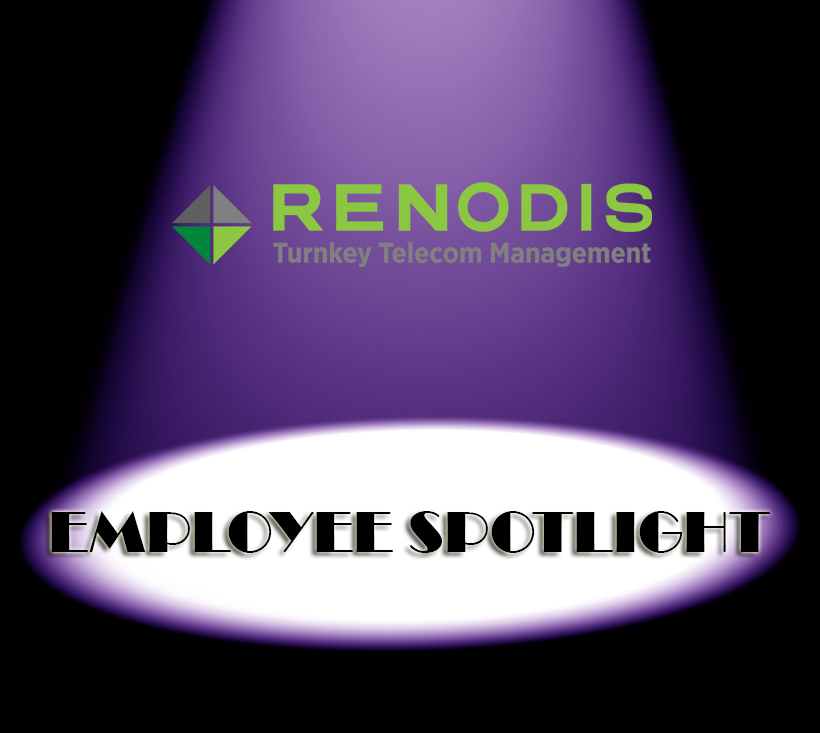 Renodis takes a lot of pride in our office culture, setting us apart from the stereotypical telecom environment.  That includes pride in our employees – both as productive, innovative members of the team AND as dynamic individuals.  That's why we choose to showcase some of our talented team members.  This week, get to know Mike!
Name
Mike Belmont
Title
Enterprise Account Manager
What did you do before Renodis?
After working for two Startup Technology companies, I was looking for a career with a larger fortune 1000 company and landed at Qwest, after being recruited by Renodis CEO, Craig Beason.
When did you join the Renodis Team?
I was actually involved in the original concept and formation of Renodis, although, I did not join the company at the time of its initial launch.  I always knew that I would eventually be part of the Renodis family and officially joined Renodis in Feb of 2005 as the 3rd sales person.
In three adjectives, how would you describe your experience at Renodis so far?
Simply an adrenaline rush
Favorite telecom/mobile gadget?
ESPN Streak for the cash mobile app
What do you most like about your work?
There are two things that I like most about my job.  First and foremost it is very rewarding when you know you have truly helped a customer by advising them on a better way to communicate or solve a problem.  The second thing I like most about my job is that I have the pleasure of working with some of the most driven people in ANY industry.
How do you or your team continue to innovate and challenge the status quo?
At Renodis we are always looking for ways to get ahead of the technology curve and re-invent ourselves and how we engage with the marketplace.
Do you have a thought-leader or person you admire in your field or industry? Who and why?
I admire my leadership team for having the courage, drive, and vision to completely transform our business from a transactional organization to a professional services organization.
What are you most looking forward to in the years ahead as you continue your work at Renodis?
I am looking forward to the day that we have offices all over the country and I am known as the old dinosaur that is now considered the company mascot.
Where can we find you when you are not at Renodis?
You can always find me at Conference Room A (Inside Joke).  We work hard and play hard every day!
What has been your biggest life accomplishment to date?
Marrying my wife Amy, making the decision to leave my job in NYC and move to the Midwest to start a new life and career.
If you were a superhero, who would you be?
I try to model myself after my father, who has always been my superhero.
https://www.renodis.com/wp-content/uploads/2013/02/Employee_spotlight_telecom_expense_management.png
733
820
Tiana Tharaldson
https://www.renodis.com/wp-content/uploads/2023/09/Renodis-NEW-Logo-design-white.png
Tiana Tharaldson
2013-12-17 15:28:48
2013-12-17 15:35:07
Employee Spotlight: Mike Belmont, Enterprise Account Manager