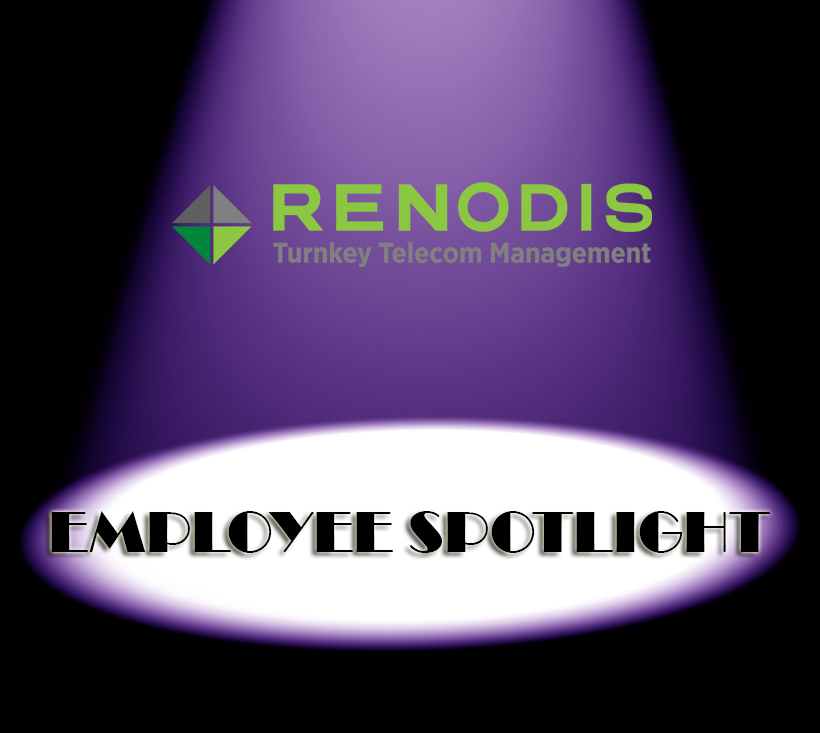 We have smart people working at Renodis and they have contributed greatly to the success of the company. By featuring our employees, we offer a behind-the-scenes glimpse into our company culture and the people who power our business. This month's Employee Spotlight is Brian Dykhuizen, Mobility Manager at Renodis.
Meet Brian.
Name: Brian Dykhuizen
Title: Mobility Manager
What did you do before Renodis? I started in Telecom in 1999 with Nextel in Colorado taking several different positions, then returned home to Minnesota in 2003 as a Wireless Field Support Representative. 
When did you join the Renodis Team? I left Sprint in 2011 and joined Renodis in March of 2012. 
In three adjectives, how would you describe your experience at Renodis so far? Enlightening, Inspiring, and fast-paced
Favorite mobile gadget  The Samsung Galaxy S III
What do you most like about your work? Learning, mastering, teaching, and impressing clients.
How do you or your team continue to innovate and challenge the status quo? We continue to train and compile training materials for constantly evolving mobile technologies.  We pay close attention to the wants and needs of our mobility clients and educate ourselves in an effort to support them.
Do you have a thought-leader or person you admire in your field or industry? Who and why? The late Steve Jobs.  He was a real-life Willy Wonka, whose focus on the user experience raised the stakes in mobility and forced his competitors to evolve or get out of the way.
What are you most looking forward to in the years ahead as you continue your work at Renodis? I really want to see how support for our clients is transformed with the changing mobile workforce.   In the last ten years, mobile devices have accelerated the speed and versatility of business communications.  With the explosion of mobile devices, we are learning how to secure corporate information on these devices while reducing expenses.
Where can we find you when you are not at Renodis? Working in my garage, kayaking, biking, skiing and enjoying what makes the Twin Cities a great place to live.
https://www.renodis.com/wp-content/uploads/2013/02/Employee_spotlight_telecom_expense_management.png
733
820
Colleen Kranz
https://www.renodis.com/wp-content/uploads/2023/09/Renodis-NEW-Logo-design-white.png
Colleen Kranz
2013-05-15 09:41:17
2013-11-21 20:47:28
Employee Spotlight: Brian Dykhuizen, Mobility Manager