Is your company looking for ways to cut costs in 2014? With increases in healthcare costs and decreases in budgets, many I.T. managers have been asked to reduce costs. The good news is that there are a few things that I.T. can outsource to save companies money and time, and probably end up looking like a hero in the process.
Read on for the Top 5 Things I.T. Should Outsource in 2014.
#1: Copier / Printer Outsourcing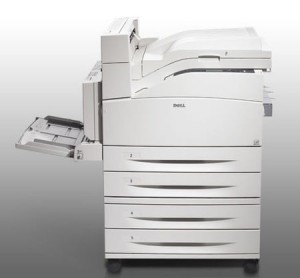 "Copying and printing can cost up to 3% of a company's revenue – equivalent to the average IT budget – so don't overlook services that could help to reduce that outlay" – Julie Giera with Computer Weekly
Printers and copiers can be high maintenance, expensive, and very time consuming. In the past five years, many IT departments have shrunk; you may have fewer people on staff to manage your printers as they grow older and fall out of warranty. Maybe you have one person on your staff that is trained to work on printers and copiers, but what happens when that person is sick or leaves the company? By outsourcing copying and printing (often to the same company), you free up your staff to perform more important I.T. functions. Staff members no longer have to stay up-to-date to work on the latest copiers and printers. Common problems like recurring paper jams are handled by a professional technician. You no longer have to have one of your I.T. staff spend hours breaking down the machine to try and find the part that is causing the problem.
#2: Software Development
Few small to medium-sized businesses have the resources for software developers and quality control staff (aka software testers). Some companies make the mistake of hiring a lone developer to create software. This person will usually work on only one project at a time, which can delay development. Another problem comes when the person gets sick or decides to leave the company. Who is going to take their place, and is there proper documentation for what they created so another person can take over?
How do you know when you've found the right software development firm? Communication, skill, and price must combine for the right choice. The right software development firms will have flexible staffing numbers and the ability to get your product to market quicker and usually at lower cost.
It makes sense for most small to medium-sized businesses to outsource software development in 2014. It can be a major, time-consuming headache that is better handled by a company with development and quality control staff on-site.
#3: Disaster Recovery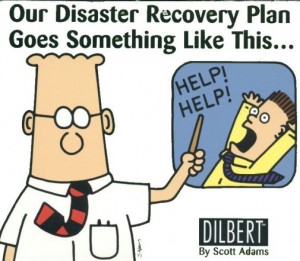 Have you spent much time thinking about what will happen when a disaster occurs? While some minor issues like power outages occur occasionally, a true disaster is something that must be properly planned for. This can be a very time-consuming process and it is better to work with a vendor who has experience in this area. Where will your team go when a disaster occurs?
After a disaster, employees still need to get paid. Vendors still need to receive checks to keep products flowing. There are many critical company processes that will need to function even after a disaster. This is why it is crucial to have a disaster recovery plan in place.
Once a disaster occurs, you can expect to spend long hours, possibly even days, working in a disaster recovery facility. It is important to pick a place that will allow your people to work in safety until the disaster is over. A disaster recovery service will have systems available when you need them and can scale to meet your needs as your company grows.
According to an IDC survey, in 2013 data center managers expect to allocate almost 50% of their budgets to the cloud. This number is predicted to grow in 2014.  As more companies move to the cloud, it makes sense to move disaster recovery there as well.
While some companies may consider doing disaster recovery internally, maintaining extra hardware and a place to keep it can be an expensive proposition. As the hardware ages, new equipment will have to be purchased. By outsourcing to a disaster recovery service, hardware and location becomes their responsibility to maintain.
#4: Email Archiving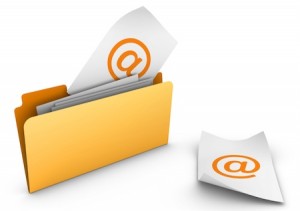 "Enterprise Strategy Group (ESG) estimates that 70% of you haven't deployed any form of e-mail archiving." – Outsourcing Email Pros and Cons 
You don't want to find out when it's too late that you can't restore an old email. Standard backups may suffice for short-term storage and are much more reliable than they used to be. However, if all you have is a standard backup, how are you going to handle it when HR comes to your door and needs an email from a year ago for a legal issue? (After the amended Federal Rules of Civil Procedures were passed in 2006, emails (and other forms of communication) may be requested for litigation and must be archived.)
You need to be proactive in how you handle email archiving. Having the right email archiving service provider can mitigate the risk that is a growing reality for many companies. By outsourcing email archiving, you can reduce the overall cost of storage and speed up email clients along the way.
Users can be trained so that when they need an email that was accidentally deleted three weeks ago, they can simply go to a search box and find the email themselves in the email archive. Since all of the emails are stored in the cloud, it reduces the cost of new hardware on-site.
#5: Telecom Management 
"[Telecom management] allowed us to do more value-added services versus managing boilerplate telecom functions," says Joe Topinka, CIO and Vice President of Multichannel Commerce at Red Wing Shoe Company. "We're able to do more project-based work now.  These strategic initiatives have to do with expanding market strategy. That's a big deal for us," he says.  "Telecom management is important – it's the dial tone of the organization. But it's not what differentiates us, so we looked for a partner." 
Let's face it, corporate telecommunications can be a mess: a tangle of providers, contracts and technologies that your I.T. staff would be better served not wasting its time on. Most companies rely on their I.T. departments to handle telecommunications because they aren't aware of other options. But that's not a good use of highly trained (and highly paid) I.T. employees who've spent years mastering computer science and systems development.  It takes time to become an expert at telecom management and for most I.T. staff, their time is better spent focusing on their core strengths. In addition, the world of telecom management is changing rapidly and growing even more complex, making it difficult for non-experts to keep pace – and when non-experts are managing telecom, cost savings are essentially left on the table.
Why Telecom Management Isn't Worth I.T.'s Time
5 Things I.T. Should Outsource in 2014 – Conclusion
Outsourcing began to take off in the 1990s as companies began to shed functions they had to do that were not part of their core missions. Since then, outsourcing has grown substantially. According to a Deloitte study, 60 percent of respondents said that outsourcing was a "standard practice" at their companies.
In this article, we covered five things I.T. should outsource in 2014. With copier and printer outsourcing, you can keep your I.T. staff from being tied up with these machines. Software development can easily be outsourced so that they take care of the full development process. This leaves your staff to determine needs analysis and manage the project.
Disaster recovery will help you sleep every night knowing that you have a contract stating your service provider will be ready in case a disaster ever occurs. With email archiving, you never have to worry about employees accidentally losing emails again. With simple training, they can learn how to look up lost emails on their own.
Finally, outsourcing telecom management allows you to focus your I.T. department's efforts on strategic initiatives, harness the value of telecom-specific expertise, and reduce your total cost of telecom.
https://www.renodis.com/wp-content/uploads/2013/11/5-Things-I.T.-Should-Outsource-in-2014.jpg
512
512
Chris Hardee
https://www.renodis.com/wp-content/uploads/2023/09/Renodis-NEW-Logo-design-white.png
Chris Hardee
2013-11-20 08:05:43
2017-10-11 14:45:12
5 Things I.T. Should Outsource in 2014