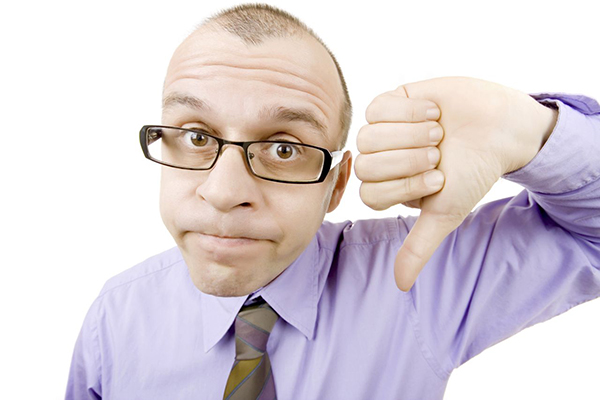 Every smartphone manufacturer is looking to develop the next big thing.  The explosion of apps in the last ten years combined with rapid device innovation has created a climate of unprecedented competition to provide that one device that will turn the industry upside down.   For every hit, there are several misses.  Manufacturers and carriers alike stake their reputations on these devices, and some of the results are tragic and some are comical.
Read on for a few brilliant smartphone ideas that tanked … big time.
#1: Kyocera Echo (Sprint) April to October 2011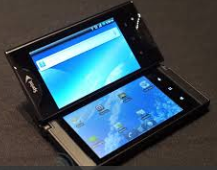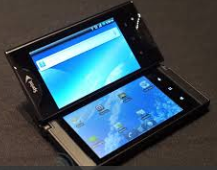 Not even the magic of David Blaine's introduction could transform the Kyocera Echo into a winner.  This was the phone for those who didn't want to carry a tablet and a phone.  Two 3.5 inch screens combined to create a hinged tablet.  The problems…  Two screens meant twice the battery drain.  There was never really a niche carved out for this device.  Gamers didn't buy it.  Most tablet users didn't want to merge the functionality of their tablet and phone, and those that wanted bigger screens eventually got them.  Samsung, HTC, and Apple started making bigger screened devices shortly after the Echo debuted.
#2: Palm Pre (Sprint) June 2009-2010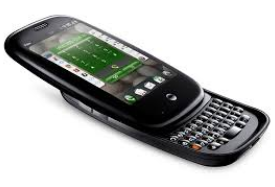 With waning sales during the end of the reign of Blackberry, two years after the first iPhone, and 1 year after the first Androids, Palm introduced the Pre to much fanfare.  It was even featured on the tech segment on Late Night with Jimmy Fallon.  The device featured Palm's new Web OS and a touchstone charger that allowed the phone to charge by being placed on a charger with no wires.  The Pre was in essence the last Hail Mary of Palm, but alas, it was too late.  Google and Apple had already started a revolution against Blackberry – and Palm was not invited.  The lackluster sales of this device led to Palm's demise and they were eventually acquired by HP.
#3: Blackberry Z10 and Q10 (Multiple Carriers) Mid 2012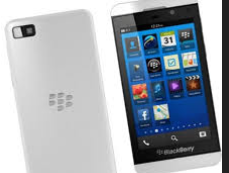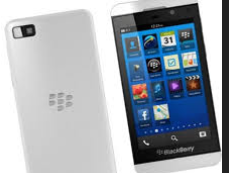 Blackberry's reign ended with the one-two punch of iPhone and Android.  By the time Blackberry was able to adapt with the Blackberry Q10 and Z10 in mid-2012, it was late to the game.  They brought on a new CEO who tried to emulate Android and IOS, but Blackberry went on the auction block after the failure of these devices.  It has since been pulled back because of a lack of suitors.
#4: Microsoft Kin (Verizon) May to June 2010
The Microsoft Kin was a complete failure.  It was Microsoft's first attempt into the smartphone world, and had a shelf life of only two months.  That was after Microsoft invested two years and about $1 billion developing the Kin platform.  It was supposed to be a social platform and was completely dependent on it.  The Kin was SUCH a failure that Microsoft scrapped it completely within one year, shutting down the services that provided the social elements, rendering the phone useless.  It also had no app store, no third party applications and limited API for developers.
#5: Motorola i930 (Nextel) October 2005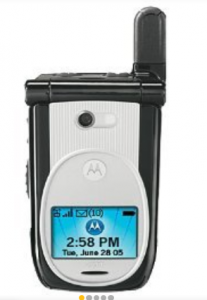 Limited 2G Data Speeds and no Qwerty Keyboard made this device outdated by the time it was released.  It was a tri-band world phone designed for World Business Travelers, but the user interface combined with Windows Mobile 2003 was clumsy and inefficient.  It lacked Bluetooth capabilities and could not be upgraded.  Third party apps would lock up on the device.
#6: Samsung Omnia (Verizon) June 2008 to March 2011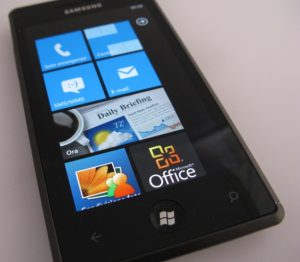 Even Samsung had some Dogs.  Though the Korean Giant dominated with the Galaxy Line, their foray into the Windows Phone in 2008 lacked pizzazz.  It had Windows Mobile 6.1, but was known to be buggy and tried too hard to be a pc on a smartphone screen.
#7: HTC Evo 3D (Sprint) 2011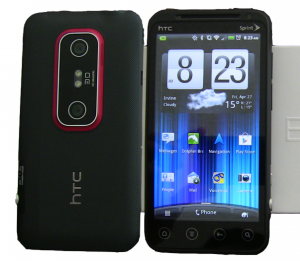 The EVO 3D was the third entry in the EVO series for Sprint.  It offered a faster dual core processer, better battery life than the previous models, and used Sprint's 4G Wimax technology.  The wow factor on this phone was the 3D effect.  HTC used a parallax barrier, essentially they combined two image versions of the same image to mimic a 3D effect.  The technology was cool – for about a week.  Then you just had an expensive EVO.  3D belongs on a TV, or if you're old like me, it belongs on a theater screen.  3D on your phone was shelved when the EVO 3D went end of life.  Until we have holograms popping out of our phones like in Star Wars and Star Trek, I'll pass.
7 Brilliant Smartphones that Tanked – The Summary
These devices showed that not everything that CAN be done with a smartphone – SHOULD be done.  What seems like a good idea at CTIA will not always grab a chunk of the market.  When you see those old reels of early attempts at flight around the time the Wright Brothers had their success, you see a similar comical path to what amounted to a new era in human innovation.  Without all these failures, how do we decide what not to do?
https://www.renodis.com/wp-content/uploads/2013/11/thumbs-down-lrg.jpg
400
600
Brian Dykhuizen
https://www.renodis.com/wp-content/uploads/2023/09/Renodis-NEW-Logo-design-white.png
Brian Dykhuizen
2013-11-13 18:21:48
2013-11-13 18:27:49
7 Brilliant Smartphones that Tanked