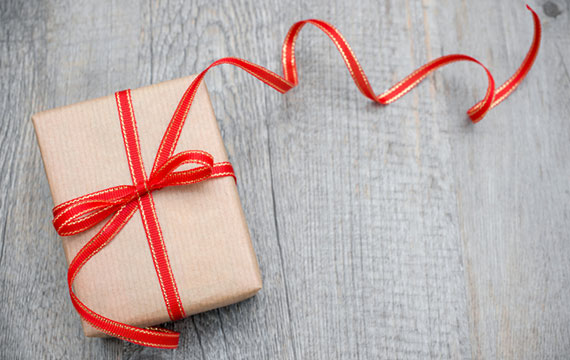 It's getting to be that time of year again. Maybe you're just starting to get settled into fall, back-to-school, or football season… It's also a time of year we start to think, plan, and budget for the upcoming holiday season and corporate holiday gifts. It's a great time, as a company, to step back and recognize clients and business partners that have contributed to your success throughout the year.
However too often, a well-intentioned gesture can come off lacking impact – or worse – give a negative impact.  If you are starting to look into corporate holiday gifts for your clients, partners, or colleagues this holiday season, don't make these 3 mistakes with YOUR corporate holiday gifts.
Mistake #1 – Not Prioritizing Your Corporate Holiday Gift Budget
It doesn't make sense to gift all your contacts in the exact same way. Firstly, you probably have clients your company invests more time/resources in than others. Secondly, you may want to recognize other types of contacts (partners, vendors, colleagues) in a different way.
TIP: Spread your holiday budget by dividing your list into 3 categories. This way, more budget can be spent on A contacts, less on B contacts, and least on C contacts. Each contact will receive a nice holiday recognition, and the big impact will go to your highest priority contacts.
Mistake #2 – Choosing the Gifts YOU Want vs What Your CLIENTS Want
Alright, now you have a budget and your lists together. You're ready to select the PERFECT, most impressive, star-studded gift ever…something you would LOVE to have, right?
WRONG.
Only too often do companies gift items the recipient has no interest in. Not only could your gift have little or no effect, but it may come across in a negative way.
TIP: In a perfect world, holiday gifts would be customized for each and every client, but not many organizations can accommodate this. If you haven't already completed a Persona Profile, a composite sketch of a key segment of your intended audience or client base, this would be a great exercise to truly understand your contacts/clients. Use your Persona Profile (or multiple if you have them) to select the perfect gift for your audience. Don't forget to consider if the gift is intended for a department vs one single person. Still having trouble finding the perfect gift? There are many firms out there like Ruhlin Group that specialize in gift strategy (selecting the perfect gift) and ultimately, helping you stand out.
Mistake #3 – Forgetting About Timing
If the end goal of corporate gift giving is to recognize and make an impact, we must realize that breaking through the clutter is a serious issue. The last thing you want to do is wait until the last minute, rush through the motions just to "check the box" of corporate holiday gifts — and "uh oh" your recipient hardly notices your gift.
TIP: Just because many corporate holiday gifts are sent during December, doesn't mean you should succumb to the temptation. Think about capturing the limelight of "first holiday gift" in October or November? Or even better yet – think outside the box and do your own strategy for year-long client recognition. 
Put it All Together Now
Now you are armed and ready with the knowledge to rock your next corporate holiday gift campaign and ensure you stand out with your clients!
Step-by-step for Organizing Your Next Corporate Holiday Gifts
Determine the best timing for your client appreciation and corporate holiday gifts
Gather your list of intended recipients and group them by contact type (client, business partner, vendor, etc.)
Prioritize your list (As, Bs, Cs) and finalize your budget
Select the perfect gift for each group (keeping client in mind, one person vs entire department)
Pull the trigger on your well laid plans!
Follow-up: make sure it was received, capture any feedback for next time

As Director of Marketing, Colleen Kranz is responsible for the Renodis corporate brand and identity, corporate communications and integrated marketing efforts company-wide. For more information on driving client relations, or if you have any comments or questions related to this post, please contact Colleen at ckranz@renodis.com.
https://www.renodis.com/wp-content/uploads/2016/10/gift.jpg
360
570
Colleen Kranz
https://www.renodis.com/wp-content/uploads/2023/09/Renodis-NEW-Logo-design-white.png
Colleen Kranz
2016-10-10 14:56:12
2016-10-10 14:56:33
3 Mistakes Almost Everyone Makes with Corporate Holiday Gifts