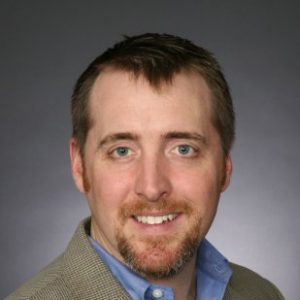 Craig Beason
CEO
CEO Craig Beason launched Renodis in 2002, with a vision to build a telecom management company focused on operational excellence. In the time since the company was started, Craig has grown Renodis beyond its original base of WANS and wired lines to include wireless, telecom expense management (TEM), managed services and consulting; and now Turnkey Telecom Management.
Prior to founding Renodis, Craig worked for a major telecom provider in a variety of positions, from human resources to sales. He also served in various roles for numerous start-up companies, all of which were eventually sold to larger firms. He has been a member of the Century Link Partner Advisory Council for several years.
Renodis
David Steichen
Chief Financial Officer
As Chief Financial Officer of Renodis, David Steichen is responsible for financial planning and stewardship including capital and operating budgets, financial affairs and reporting.
David also co-founded Mayday Capital Advisors. He has over 25 years of experience working as an employee and a consultant, including extensive experience as an executive officer of large and small companies both public and private. He has worked in the corporate renewal arena since 2008, during which time his work has twice been recognized by the Turnaround Management Association, which has awarded him both the distinguished Transaction of the Year Award in 2010 and the Turnaround of the Year Award in 2013.
Renodis
Paul Cashin
Vice President of Client Solutions
As Vice President of Client Solutions, Paul Cashin is responsible for leading the services organization at Renodis.
With over 25 years in business/IT consulting, Paul brings strong leadership experience in developing strategy, service offerings, sales/marketing programs, team development, partnership management, and implementation management of projects.
Prior to Renodis, Paul launched a Business Process Management practice with The Willow Group, a management consulting firm. His focus included BPM strategy consulting with key clients, building a partnership with IBM, methodology development, and multi-faceted marketing campaigns. Before Willow, he spent 8 years with HP leading multiple consulting practices, with strong alignment to HP's Managed Services division. Early career activity was in highly complex software engineering across Navy shipboard systems, database software products, and airline reservation systems.
Renodis
Myron Braun
Vice President of Sales
As Vice President of Sales for Renodis, Myron Braun is responsible for helping lead the company to new levels of customer satisfaction and growth.
Prior to Renodis, Myron worked in several customer-facing roles with MCI/Verizon, where he was named Branch Vice President of Enterprise Markets for Minnesota. Under his leadership that branch grew to achieve the highest market share of any office in the country, with revenues in excess of $190 million in 2006.
Myron's focus on customer needs was instrumental in the success of an entrepreneurial venture in the early 1990s. As a co-founder of Personal Safety Corporation, Myron led the sales and marketing effort to grow the company from startup to the second-largest personal safety products company in America.
Renodis
Mike Belmont
Vice President of Corporate Development
With over 17 years of Information Technology industry experience and an extensive background in Telecommunications, Mike Belmont is part of the Renodis Management Team and acts as VP of Corporate Development. As a seasoned professional with enterprise level corporations in telecommunications, Mike has extensive experience in senior sales, management, indirect channel roles with Qwest, Sprint, UCN, and for the last 11 years with Renodis. Mike has managed both Fortune 1000 accounts as well as VAR partners.
Mike has expertise in a broad range of telecommunication technologies and years of proven success as an effective account manager. His background allows him to bridge a wide range of skills necessary for today's telecommunications environment, with vast experience in network design, optimization, and planning, implementation management, vendor sourcing, and contract negotiations.
Renodis
Colleen Kranz
Director of Marketing
As Director of Marketing, Colleen Kranz is responsible for the Renodis corporate brand and identity, corporate communications and integrated marketing efforts company-wide. In addition, she drives public relations, corporate events, social media, SEO, marketing campaigns across all mediums, thought-leadership, customer insights, agency management and sales enablement.
Prior to Renodis, Colleen launched and grew the Community Management Practice at Smead Manufacturing, an initiative that successfully bridged the manufacturing B2B chasm to solidify brand loyalty with consumers through social media, brand ambassador programs, online forums, web marketing and events. She also serves as ongoing marketing strategist to many local non-profit organizations.
Colleen, her husband, and son enjoy their hobby farm activities and traveling in their homebuilt airplane.
Renodis